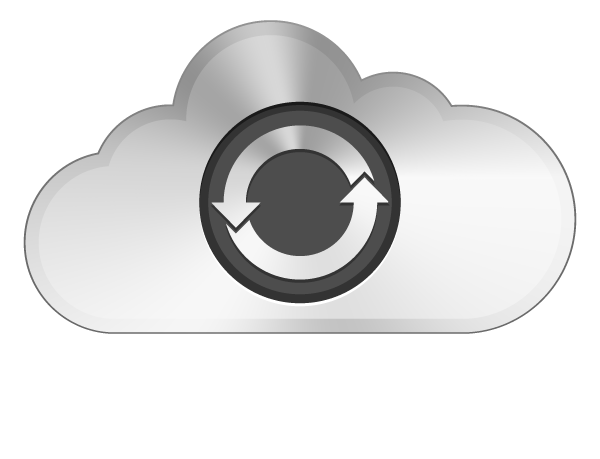 Bulletproof Cloud Services
When it comes to cloud services you need some tough metal. No one has better physical and network security. We use the most durable hardware for backup systems, power, and cooling to keep our systems performing at top speeds with virtually no down time. 
Using our affordable and reliable cloud services allows you to eliminate overhead and focus on your business.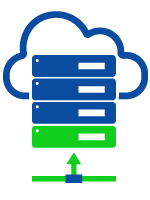 Online Backup – From $45/Month
Secure Data Center has partnered with Nordic Backup, an international leader in enterprise backup and disaster recovery, for your secure off-site backup needs. Just like Secure Data Center, Nordic Backup is a complete solution that includes all the capability you need with their standard low pricing.
It is a comprehensive, fully automated, simple to use and feature-rich backup solution that can backup an entire business without having to purchase additional options. Feel the security in the event of the unthinkable by relying on a fully comprehensive and managed backup service built upon Secure Data Center's ultra-secure, ultra-reliable hosting infrastructure. It's the best possible insurance policy for your data.
Nordic Backup can be installed on multiple servers and workstations that can be run independently of each other. Nordic Backup is a total backup solution that supports all major operating systems, databases, and exchange servers. With its easy to use interface, anyone can schedule backups and restore data from anywhere with ease.
Key Features
Keeping it Simple
Unlimited backup sets per user
Windows, Mac, Linux, NAS compatible
MS SQL, MS Exchange, MySQL, Oracle
Fully configurable archiving
Bare metal imaging with ShadowProtect
Virtualize and host a downed server
100% money-back guarantee
Nordic Backup
250 GB block of storage – $45.00

SQL Backup License – $45.00

ShadowProtect Server License – $50.00

Backup management, support, and labor included
Order
To get started enter your information and select the services you need. You'll receive a follow up email with instructions on how to complete your order. 
Order
To get started enter your information and select the services you need. You'll receive a follow up email with instructions on how to complete your order. 

Spam Filtering – $7/Month per user
We have some of the best spam and virus filtering around. Our global clustered solution filters all of your inbound and outbound email traffic and is guaranteed to reduce threats by over 99.97% while keeping false positives below 0.03%. We have a slick, simple interface we can customize for you if you want to manage your own filters.
Just like all of our other products, we stand by our spam filter with a money-back guarantee.Never waste time on junk mail, malicious attachments and spam with our superior, comprehensive solution.
Price: $7/Month per user, paid annually
Key Features
Keeping it Simple
Industry-leading detection and analytics
Filters inbound and outbound
Domain and user-specific filters
Multiple antivirus engines
100% money-back guarantee

Email Server – $7/Month per mailbox
Secure Data Center is a leader in email hosting. Our email hosting gives you total platform freedom to access your email from any web browser on any device and includes the freedom to synchronize with any email client you wish.
Many email hosting providers offer hosted Exchange on mobile devices for an extra charge, but with Secure Data Center it is always included. Our email hosting works with every mail client, period. This represents a huge savings over Microsoft Exchange without sacrificing on capability.
These great features combined with Secure Data Center's network security give you peace of mind when it comes to your email communications. As with all of our products, Secure Data Center offers unlimited mailbox size and email bandwidth, webmail, IMAP, POP3, and Outlook synchronization. Our Email Hosting plan offers you unlimited domains and unlimited Public Folders for a flat rate and is backed by our money-back guarantee.
Price: $7/Month per mailbox, paid annually
Key Features
Keeping it Simple
Contacts, calendar, and mail on every device
100% money-back guarantee
Get started today
call 407-792-2785